MTB Enduro – Do you know those youtube channels that show mountain bike videos to envy?On those surreal tracks that most seem to have come out of a movie set?With a soundtrack that makes you want to quit your job, sell your apartment, your car, and go out and explore nature?
You must have seen yes.I speak of something like this here:
Specialized's Youtube channel specializes in these incredible mouthwatering productions – and itchy legs. The Trail Hunter video series features Matt Hunter as the pilot and star of the series.
But perhaps something you do not know is that the great majority of these videos is a mountain biking mode that only grows in the world: the MTB Enduro.
This topic has already been worked on the blog in an article where I explain all the modalities of Mountain Bike .If you still have doubts about what other modalities are, such as Cross Country, Downhill, Dirt Jumping, etc., I suggest you read that article first.
And before going deeper into the subject, let's make one thing quite clear:
What is the difference between Enduro and All Mountain?
This question is often asked.The most common answer is that Enduro is the All Mountain's competitive format.That is to say: when talking about the modality, we speak of All Mountain.When it comes to competition, we are talking about Enduro.
What do I think of that?Which, really, whatever.I call Enduro here for practical reasons and to know that everyone who reads will understand what I'm talking about.
But you came here to know what Mountain Bike Enduro is, right?So let's go there:
What is mountain bike Enduro
The Enduro Mountain Bike can be defined as the "union of two worlds", since it combines characteristics of cross country and downhill, considered the two extremes of mountain biking.
In enduro MTB circuits and trails are common long climbs and hills, often being possible to transpose them just by pushing the skinny – unusual feature in Downhill, but familiar to the XCO.
On the other hand, super long descents, techniques and quite anchors are figures present in the Enduro – uncommon in the XC however striking in Downhill.
This formula is very intuitive and, because of this, it is quite difficult to specify a date for the birth of the Enduro.But it is worth knowing a little about how this modality came about
A mini story of Eduro
As I said, because it's such an intuitive format – downhill with cross country climbs – it's very difficult to tell when the Enduro/All Mountain was born.
What can be said is that the first competition in the current form of enduro took place in 2003 in d'Allos, France, in a mountain resort of the same name, the Val d'Allos.
This and other events caught attention and the style picked up.In Europe and the United States, the concept became popular quickly.That's because ski resorts, which closed in the summer, had their cable cars reactivated to take cyclists to the top – and down to the base to climb again.
Many brands began to develop bicycles that cater to mountain bikers who wanted to take mind-bending downhill – but who did not mind (or even liked) pedaling up the hill.
The style has spread and Enduro competitions today are common throughout the world.
The Enduro at competitive level
One of the most popular formats of Enduro MTB races happens as follows:
A race day may contain several stages and a race may involve several race days;
The cyclists travel sections where the descent predominates, but there are climbs and stretches as well;
The cyclists leave individually and have their times timed;
Timed time contemplates only downhill times, even if bikers have to climb as well.
There are other models of Enduro, like the Mégavalanche, one of the most insane mountain bike races.At Mega, hundreds of cyclists all parted at the same time in an amazing fight for positions amidst snow, water, mud and technical trails.
See how crazy the race is:
Nowadays, the most popular enduro MTB racing circuit is the Enduro World Series – commonly abbreviated to EWS. The EWS takes place in several stages throughout the year and brings together the most skilled – and tough – pilots in the world, like Jerome Clementz and Richie Rude.
Performing this type of tests and trails requires a differentiated bike.But what is a mountain bike enduro bike?
The Enduro bike
Bikes designed for the Enduro are usually priced much higher than those of rigid Cross Country bikes.Here are some details of the proper features of Enduro mountain bikes as pictured above:
Frames:Enduro mountain bike frames are, as a rule, full suspension.Rare to find outside of Brazil rigid Enduro / AM bike deals.It is also noted that Enduro frames have their own geometry for descent – longer wheelbase, shorter top tube, etc …
Front Suspension Course:Suspensions of the Enduro mountain bike need to be equally efficient in deciding how light enough on the climbs.Thus, they have around 150mm of course.
Tires:With the emergence of Plus Size bikes – which have tires that are more than 2.8 "wide – this concept gets a little out of the way.However, as a rule Enduro bikes tires are wider than the XC tires.
Hydraulic/Adjustable Canister:Enduro bikes are usually shipped with the so-called hydraulic/adjustable/retractable cantilever, which can be lowered or raised with the control of a lever attached to the handlebar.I have a whole article on hydraulic/adjustable canisters here on the blog in case you want to know more about the theme.
Transmissions 1 × 10 to 1 × 12:characteristic also common nowadays in the XC.It is very likely that you only find Enduro bikes with the setup of 1 crown on the front and the larger cassette behind.Incidentally, if you want to know which is the ideal choice of crown and tape for you, check out this blog strength ratio calculator.
Short table, wide handlebar:As a rule, enduro bikes have wider handlebars and shorter tables.Everything to give more driving to the bike.
Where to practice Enduro mountain bike in Brazil?
Enduro Mountain Bike practice places are still scarce in Brazil.There are paid bike parks with excellent structure, such as the magnificent Zoom Bike Park in Campos do Jordão:
However, well maintained trails are rare, as I comment in the article " Why do we pedal so much on the road and so little on trails in Brazil?".
So, I finish the article about what is the MTB Enduro with two requests:
If you have Enduro trails in the area where you live, tell us the comments.There is a chance that I will go there and visit the trail, as happened with the Horto de Batatais-SP MTB trails;
Enjoy the page of the Aventrilha on Facebook:
Gallery
Beginners' Guide to Enduro: Bicycle Setup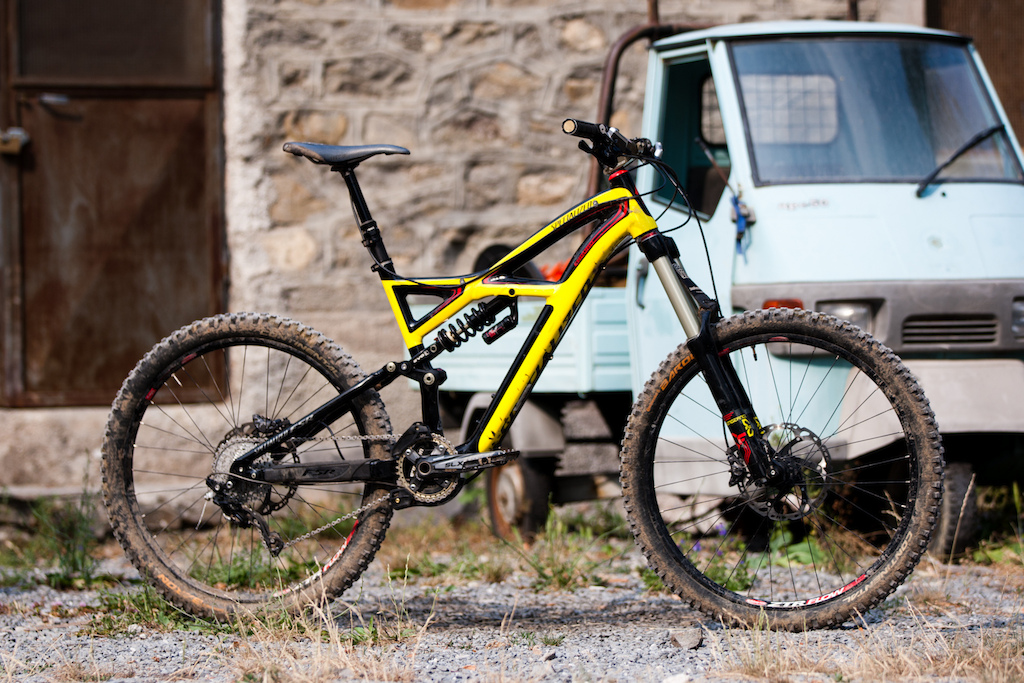 Source: www.pinkbike.com
Specialized S-Works Enduro 29
Source: dirtmountainbike.com
17 Enduro Bikes Tested in 2017
Source: www.mtb-mag.com
Sam Blenkinsop's Enduro Bike Check
Source: www.pinkbike.com
17 Enduro Bikes Tested in 2017
Source: www.mtb-mag.com
Bike of the week: Specialized Enduro 29 with Dorado
Source: www.mtb-mag.com
Up Close: 12 Photos of Devinci's New Spartan Enduro Race …
Source: www.vitalmtb.com
2016 Foes Mixer Trail & Enduro
Source: www.vitalmtb.com
Felt Partners with Enduro MTB Pros | Felt Bicycles
Source: www.feltbicycles.com
Transition's new suspension platform: Bandit Enduro …
Source: forums.mtbr.com
What is the Sexiest AM/FR/Enduro Hardtail of 2016 …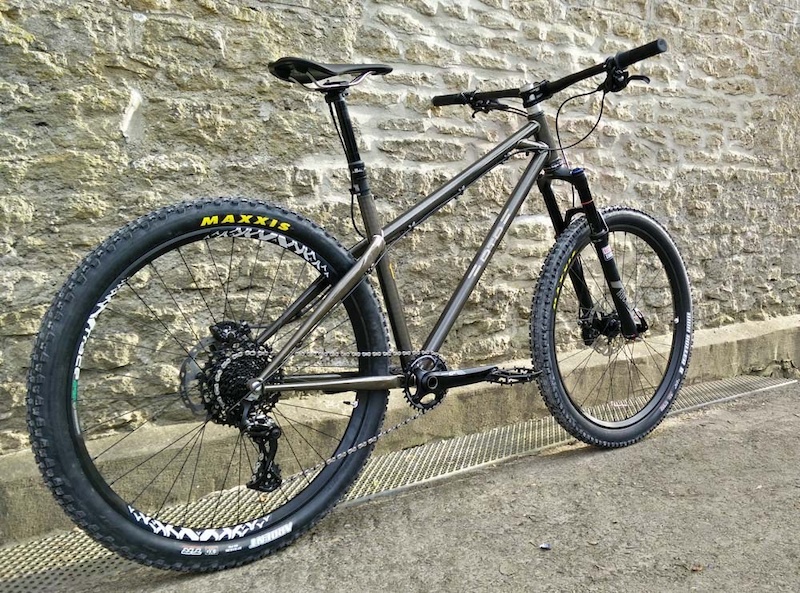 Source: www.pinkbike.com
Best Full Suspension Enduro and Trail Bikes 2015
Source: dirtmountainbike.com
ORANGE ALPINE SIX FACTORY
Source: dirtmountainbike.com
New SUNN Enduro Bike and Team – sspomer
Source: www.vitalmtb.com
Five 180mm travel enduro/ superenduro mountain bikes…
Source: dirtmountainbike.com
FS: Pivot Mach 5.7 Carbon MTB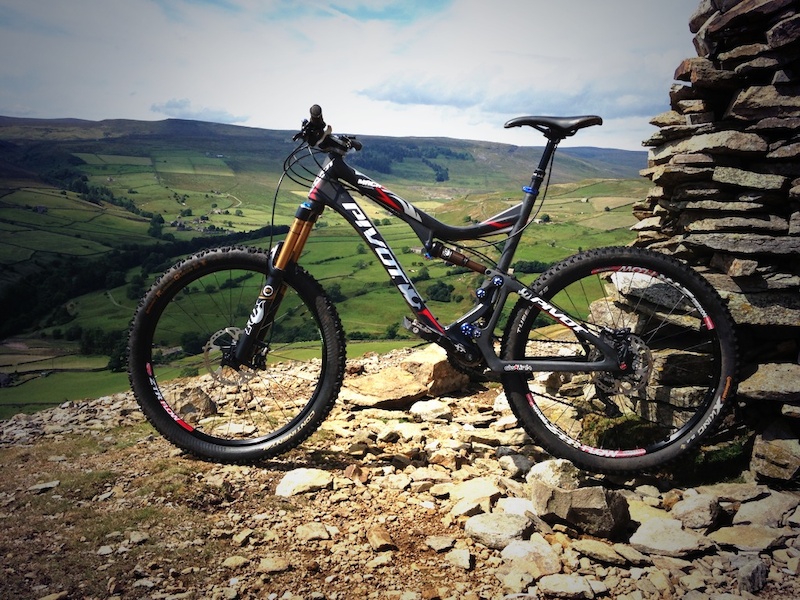 Source: singletrackworld.com
[Tested] Specialized Enduro FSR Pro Carbon 29
Source: www.mtb-mag.com
ASIAN ENDURO SERIES 2017 (Nepal) – PRESS RELEASE
Source: epicmountainbike.com
MTB set-up tips: How to perfect your riding position
Source: www.redbull.com
Norco Range Carbon up(date)s the ante on their Enduro …
Source: bikerumor.com