In order to clarify the pattern used in the definition of the temperature ranges currently indicated by manufacturers, I decided to create this topic, which contains some basic information about the theme, mostly compiled and translated from foreign and / or grouped sites (collected and compiled from other topics here Even the Forum). I hope it helps those who want to correctly choose a sleeping bag and understand something about it.
European Standard En 13537
is the European Standard EN 13537 (2002) laying down standards and methodology for unifying the determination of values ​​for thermal comfort temperatures in sleeping bags and is the basis of reference that manufacturers (at least Europeans), must follow and apply on their products. Obviously, since a laboratory test is ultimately involved, it will never be possible to reproduce the actual psychophysical conditions of the user, but it guarantees and indicates with a wide margin of safety what are the ideal conditions of comfort that the sleeping bag is designed to to cover. For greater safety some more serious manufacturers submit the data collected in the laboratory to field tests in order to validate the values ​​obtained in the laboratory.
In this context, it should be remembered that the sensation of heat / cold does not depend solely on the quantity / quality or type of the filling of the sleeping bag, but also on other psycho-physiological factors linked to its user, such as its metabolism, weight, age , Sex, acclimatization, experience and their physical form. Also not considered are factors related to the environment where the product will be used, such as wind, snow, conditions of insulation of the floor, abrupt variations of air humidity, temperature of the individual when entering the bag.
Definitions Of The Comfort Values ​​And Extremes Of The Standard En 13537
According to EN 13537 are the following:
Maximum comfort temperature : is the maximum temperature at which a normal man sleeps without sweating profusely and is established with the zipper of the sleeping bag open, arms outward and hood open;
T emperature of comfort: is the temperature that allows a normal woman spend a full night's sleep in a relaxed position;
Temperature Lower Comfort Limit: Sets the minimum temperature at which it is possible for a normal man to sleep in a shrunken position for eight hours without waking from cold; Is also referred to as 'Transition Temperature' or even just 'Temperature Limit'
Extreme temperature: is the minimum temperature at which the sleeping bag protects a normal woman from hypothermia, allowing 6 hours of uncomfortable sleep (with a strong sensation of cold) without the internal temperature of the body going down to dangerous levels.
These data appear on product labels when the product conforms to the standard adopted by the standard. (See figure with model)
These values ​​are calculated in the laboratory, according to the methodology established by the aforementioned norm, which provides for the use of an internally heated manikin that simulates a 'normal' human being, dressed in two piece thermal clothing and knee socks, without the presence of Wind, with a relative air humidity between 40% and 80% and with the sleeping bag placed on a thermal insulation. Obviously these conditions are ideal, so (and most likely) will not be the same as those found in the actual practical use of a sleeping bag and, as already mentioned, do not take into account important factors that seriously affect the individual's resistance to cold as mentioned previously.
By 'normal' the norm presumes that a 'normal man' is 25 years old, height of 1.73m and weight of 73 kg. A "normal woman" would have 25 years, height of 1.60 m and weight of 60 kg.
When Choosing A Sleeping Bag The Basic Guidelines For Your Safety And Comfort Are:
1. Never buy your sleeping bag based on the extreme temperature indicated by the manufacturer. 
2. If you are a woman, use the comfort temperature as a reference and if you Is man, use as reference standard the lower limit temperature of comfort. It is also recommended to always leave a margin of safety, ie choose a bag whose temperature is 3 to 5 °C higher than the one you will need. In this way, the differences caused by possible unfavorable psycho-physiological factors and the possible worsening of the expected temperature conditions for the environment in which the equipment will be used are compensated for in apte; 
3. Always make sure that the product is labeled at the time of purchase to indicatecompliance with EN 13537 . 
Main Physiological Factors Influencing The Sensations Of Heat / Cold:
Metabolism: when a person sleeps, produces 75 to 100 Watts of heat due to different factors such as age, sex, weight and psychophysical condition.
Body Mass: An overweight / obese person usually has a slower metabolism. Eat more than you consume. When we practice physical activity, such as trekking, we usually eat fewer calories than we consume. Overweight people will have greater reserve energy and better natural body insulation (by fat) than thin people, generating less sensitivity to cold.
Age: Metabolism is also related to the age of the individual. An older person generates less heat, so it feels colder than a younger person.
Gender: Normally women have a greater sensation of cold than men, so it is based on the woman who sets the standard value of comfort temperature, on average 5 °C higher than for man.
Custom: A large proportion of people currently living in cold regions live in heated homes, work in offices or other places with heating and move in air-conditioned vehicles. This lifestyle reduces the body's habit to withstand the cold.
Experience: people with more experience outdoors will be better prepared to better choose the position on the ground to mount the tent (taking into account sun position, wind and etc.), better insulate the sleeping bag from the floor and etc., So an inexperienced person will usually feel colder and be less comfortable than a person with previous experiences.
Physical form: if we lead a sedentary life and carry out a great physical effort, like an extensive walk, for example, we will tire more quickly than if we were in shape. Physical exhaustion reduces the production of heat and then we will have a greater sensation of cold.
Tips & Warnings
A good night's rest will not only depend on the sleeping bag but also on the surface where you are and how you sleep:
Use thermal insulation between the floor and the sleeping bag: the thermal insulation is essential to insulate you from the floor and avoid heat loss by driving.Even the best sleeping bag filler will not prevent you from losing heat to the floor.
Thermal sensation: it is the temperature that we really feel and that is not the same as measured by a thermometer in the same environment. Its value is influenced mainly by the wind speed, but also by the humidity and density of the air, among other climatic factors. Let's use a small example: if the ambient temperature is 0 °C and the wind speed is 18 km / h (low but very common on a mountain or in a field, for example), the thermal sensation can reach -9° W. It is always recommended to use a tent or bag of bivouac to stay outdoors in order to protect it from these conditions.
Never sleep in your wet clothes: in this case the heat loss is much greater than with dry clothes due to the loss of thermal insulation properties of the tissues involved (clothing and bag).
Sleep with a cap on the head: approximately 30% of the heat is lost through the head, so even if your sleeping bag has a hood, sleep with a cap on very cold days / places.
Proper food: A balanced diet, hot food and drink before bedtime will help warm your body. This is very important because the sleeping bag does not generate heat, it only retains the heat produced by your body.
Hydration: A dehydrated body will not generate heat properly, so keep hydrated.
Liner: When you find that your sleeping bag is not suitable for a particular situation (or very close to the recommended limit), try to use a liner, which is nothing more than a kind of 'sheet' that Inside your clean sleeping bag, you can, depending on the material and technology employed add a few degrees to the temperature range supported by your equipment. Search the specialized market.
Extra clothes: always have in your adventures an extra clean and dry change of clothes kept in a watertight bag or in a plastic bag that protects it from moisture.This clothing can be a long-sleeved T-shirt, lightweight fabric pants and a pair of socks, all preferably synthetic, and can be used for sleeping if your daytime wear is dirty or wet by use.
Protect your sleeping bag from moisture: pack your sleeping bag in a watertight bag or sturdy plastic bag to protect it from moisture, especially if you need to wet your backpack, such as at a river crossing or in heavy rainfall, as the Backpack, even with the raincoat may be subject to water penetration.
Gallery
How to Choose Camping Sleeping Bags || REI
Source: www.youtube.com
How To Choose The Best Sleeping Bag
Source: www.davestravelpages.com
Big Agnes Sleeping System
Source: www.doovi.com
How to choose a sleeping bag: 5 tips to help you make the …
Source: www.gocampingaustraliablog.com
How to Choose a Dog Sleeping Bag (Perfect for Hiking or …
Source: topdogtips.com
Best Down Sleeping Bag: Best Buying Guide + Top Products …
Source: myoutdoorslife.com
How to Choose the Best Sleeping Bag
Source: www.healthproductstestimonial.com
Choosing the right sleeping bag
Source: www.findeien.com
How To Choose A Sleeping Bag For Backpacking (Essential Guide)
Source: backpackerverse.com
How to Choose the Right Sleeping Bag for a Camping Trip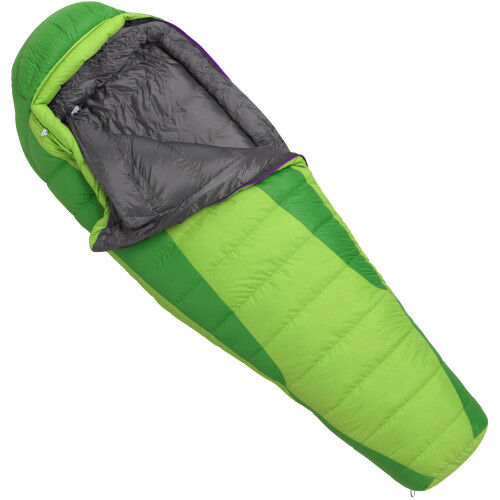 Source: www.ebay.co.uk
How to Pick a Sleeping Bag for Sleepovers: 7 Steps (with …
Source: www.wikihow.com
How To Choose: Sleeping Bag – Decathlon Australia Blog
Source: sportsadvice.decathlon.com.au
How to Choose a Sleeping Bag: Down vs. Synthetic on Vimeo
Source: vimeo.com
How to Choose a Sleeping Bag for Backpacking: 9 Steps
Source: www.wikihow.com
How to Choose a Sleeping Bag for Backpacking: 9 Steps
Source: www.wikihow.com
How to Choose a Sleeping Bag for Backpacking: 9 Steps
Source: www.wikihow.com
How to pick the perfect sleeping bag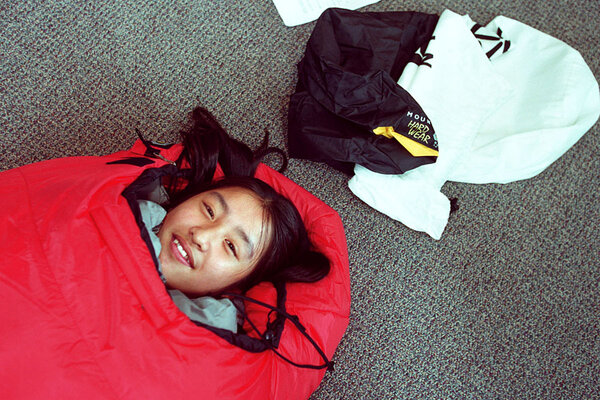 Source: www.csmonitor.com
How to Choose a Sleeping Bag
Source: www.viewsfromanurbanlake.co.uk
How to Choose a Sleeping Bag
Source: www.carandtent.com
How To Choose The Best Backpacking Sleeping Bag [Ultimate …
Source: furioustraveler.com