Description
Nothing like having a hot cup of coffee, is not it? The 1-liter Stainless Steel Slim Thermo bottle fits the needs of your home or office! 
It is made of high quality stainless steel, has double inner wall that generates vacuum insulation to keep drinks hot for 12 hours or chilled for 24 hours, and is very resistant and easy to clean. It has innovative design with matte finish. It also has removable polypropylene cover that facilitates cleaning, with a push button that activates the pressure, facilitating the exit of the liquid. Here in WATERBOTTLESSHOP you can find this stainless steel water bottle.
Specifications
Ref : TP6533 
Material: Stainless Steel+Polypropylene 
Capacity: 1 Liter 
Product Dimensions-Approximate Dimensions: Weight (Kg): 0,638 (LxWxH): 12×11,5×29,5 cm 
Brand: Thermopro 
Manufacturer: Marcamix – Gourmet Utilities
I Love It
Tips for Using and Conserving Temperature: 
1-Remove the lid, wash the inside with warm water. 
2-Scale the thermos flask completely with boiling water, wait for a few minutes and discard this water. In the case of cold drinks, scald the thermos with cold water. 
3 -Next, return the liquid to be kept warm or cold in the bottle, complete the container, leaving 2cm below the lid, so keep the temperature longer. 
-In the case of coffee, it is recommended that the filtration be directly on the thermos. 
-When making tea, it is recommended to pour hot water in the bottle and use only tea sachets. Do not use tea leaves. 
Cleaning:
1-The container should be washed every time it is used 
2-Wait the container to return to room temperature. 
3-Rinse with detergent and rinse with plenty of water. For best results, use baking soda with warm water. 
4-If any residue remains, repeat the process. 
Do not wash in a dishwasher. 
6- Do not use steel wool or aggressive products as this may damage the product. 
7- To dry, use a soft dry cloth, leave the product uncovered when not in use. 
Cautions:
1-This product is designed for hot or cold beverages. Do not use for other purposes. 
2-Do not shake the thermos. 
3-Always keep in an upright position. 
4-Transport the thermal bottle only by the arm or the handle. 
5-Avoid falls and impacts, with the damage can occur air leakage, causing insufficiency in its functions. 
6-Do not put the thermos flask in a gas, microwave or electric oven, freezer and dishwasher. 
7-Do not use heaters and do not expose to fire. 
8-Do not use the bottle for carbonated water. 
9-After using the bottle for dairy drinks, soups or other organic products wash it with boiling water for total removal of possible residues. 
10-Keep the thermos flask out of the reach of children.
Gallery
Cheeki Stainless Steel 1 Litre Water Drink Bottle Table …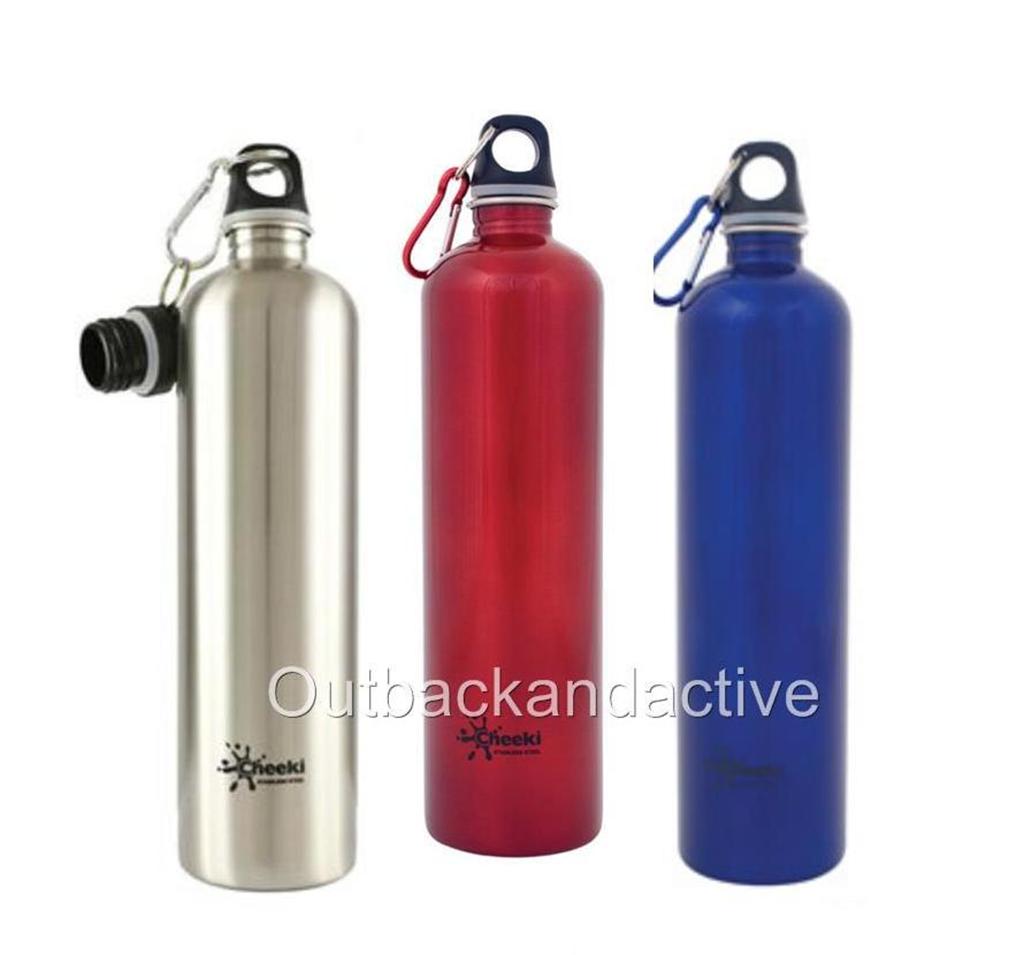 Source: ebay.com
EarthLust 1 Liter Tree Stainless Steel Metal Water Bottle …
Source: www.thewaterbottlestore.com
Brushed Stainless Steel Wide Lid 1 Liter Water Bottle
Source: www.ebay.com
MSR Alpine 1 Liter Water Bottle SS
Source: www.midwayusa.com
1L BPA Free Vacuum Insulated Stainless Steel Cycling …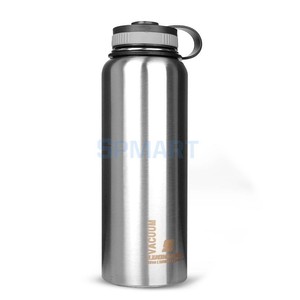 Source: www.ebay.com.au
Cheeki Stainless Steel Water Bottle 1 litre – Silver …
Source: www.simplylivinglifeshop.com
1 Liter Insulated Stainless Steel Water Bottle
Source: treetribe.com
1 Liter Stainless Steel Water Bottle / Thermos with …
Source: treetribe.com
1L Camping Hiking Water Bottle Sports Stainless Steel …
Source: www.banggood.com
ThermoFlask 1.1L Stainless Steel Insulated Water Bottle 2 …
Source: www.catchthedeal.com.au
1000ml (1L) Stainless Steel Sports Drinking Bottle Bicycle …
Source: www.ebay.com
Cheeki Stainless Steel 1 Litre Water Drink Bottle Table …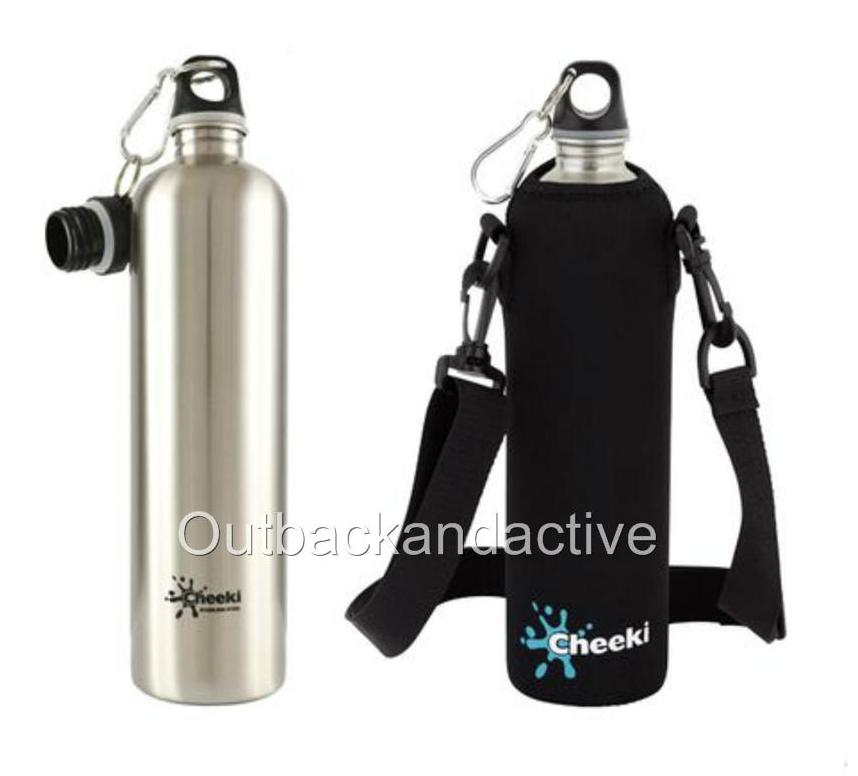 Source: www.ebay.co.uk
1L Stainless Steel Vacuum Cup Portable Outdoor Sports …
Source: www.ebay.co.uk
EarthLust 1 Liter Rooster Designer Stainless Steel Water …
Source: www.thewaterbottlestore.com
New Wave Enviro 1 Liter 32oz Stainless Steel Metal Water …
Source: www.thewaterbottlestore.com
1L Camping Hiking Water Bottle Sports Stainless Steel …
Source: www.banggood.com
1L BPA Free Stainless Steel Insulated Vacuum Water Bottle …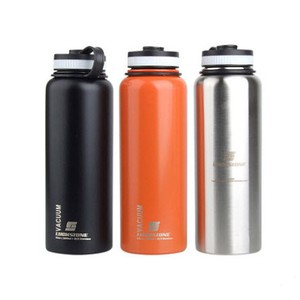 Source: www.ebay.com.au
Earthlust Stainless Steel Water Bottle Review
Source: safewaterbottlereview.com
1l Single Wall Stainless Steel Water Bottle Outdoor
Source: www.alibaba.com
Beautiful Beaches Insulated Stainless Steel Water Bottle 1 …
Source: www.shopnaturally.com.au